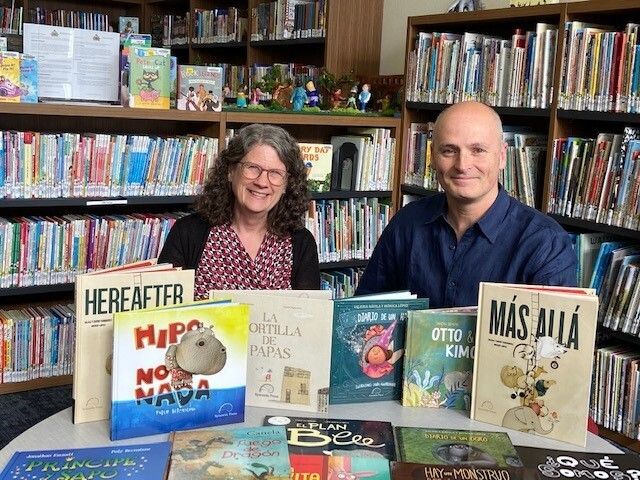 Last week we received over 60 Spanish-language picture books from
Syncretic Press
, a publisher of Latin America authors right nearby in Wilmington.
It's so important for parents to read to their children for the development of early literacy skills. We are happy to offer these books to our Spanish-speaking families in our community. They'd be a great place to start for those learning Spanish as well.
Most of the titles are new to the CCLS catalog, so it might take a minute to get them all added.
La semana pasada entregamos muchos libros de nuestra colección a nuestros nuevos amigos de la Biblioteca Pública de Atglen, en Pensilvania. Nos parece genial el esfuerzo que están haciendo por presentar el trabajo de tantos talentosos y talentosas artistas de latinoamérica a las familias de Atglen.⁠
Cuanto más tratamos con las bibliotecas públicas, más asombrados quedamos por el gran trabajo que hacen y la buenísima onda tienen. ¡Nos encantan las bibliotecas públicas, especialmente las pequeñas!⁠