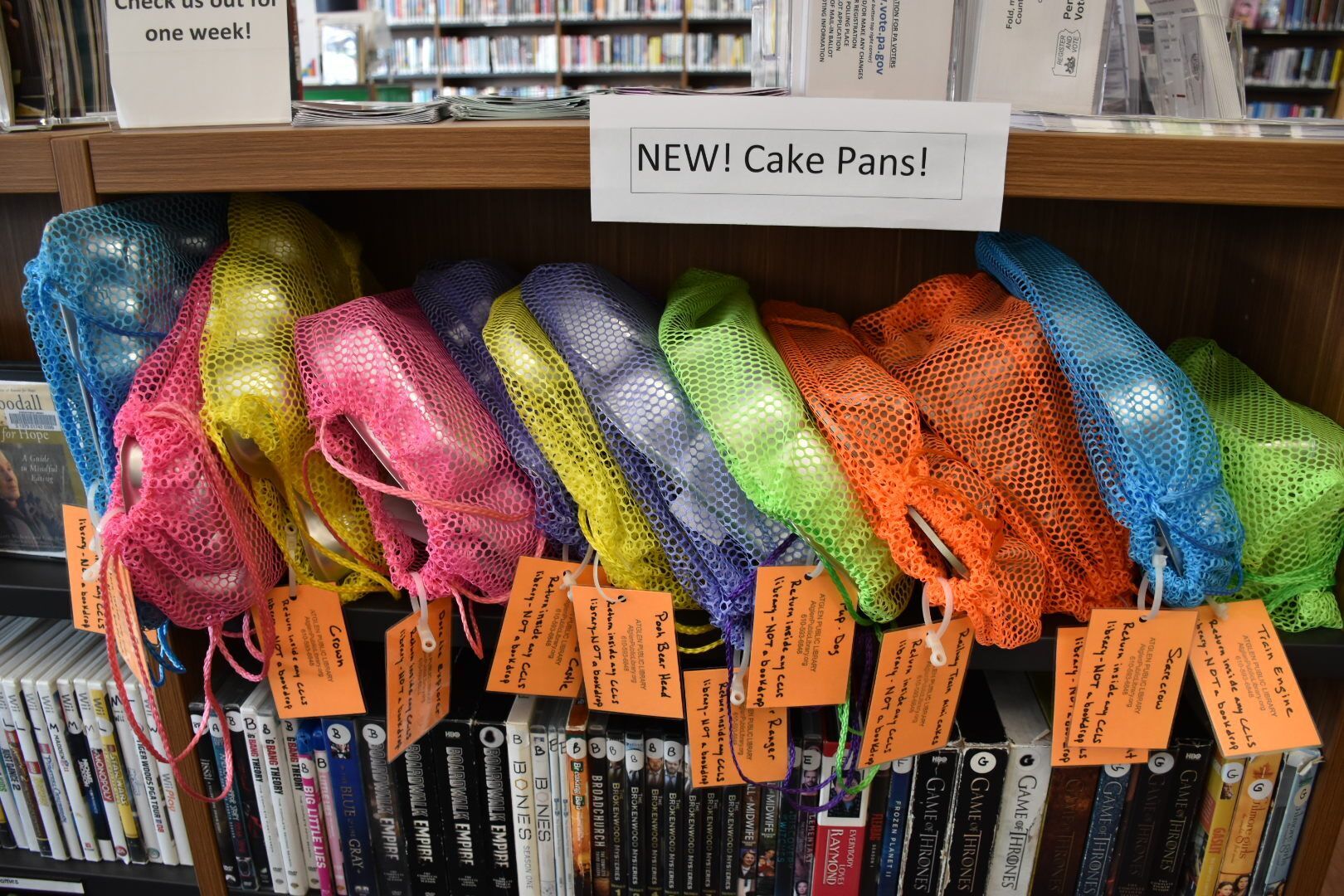 Introducing our Library of Things!

We are more than just books! If you haven't visited lately, you might not realize the wide variety of materials that you can borrow, both in person or digitally. You know about the books, movies, and magazines. Hopefully you know about the museum passes and hot spots. Now we have cake pans!

Teddy bears, castles, and trains, oh my! We have a dozen specialty cake pans that will delight your family. You can borrow them for three weeks, giving you plenty of time to perfect your decorating plan for the best cake ever. Reserve pans through the app or the online catalog, or browse our Library of Things catalog to choose the right cake pan for your event. Next up for the Library of Things: STEM kits, board games, and puzzles!